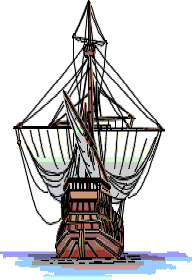 For generations the descendents of passengers of the Elizabeth Bonaventure have looked for clues as to the origin of the ships master John Graves. Like many ancient source materials there was always the chance that the data maybe incorrect. In recent times a website went up devoted to all people with the name of Graves with DNA studies to seperate the different family groups. One group of descendents of rear admiral Thomas Graves claims he was the master of the Elizabeth Bonaventure in both 1633 and 34. This is supported by a 19th century manuscript by John Card Graves detailing the family line, and a copy is in my posession. Unfortunately the source material references wasn't included with the manuscript. Another genealogical book of the Adams family who documented Thomas Graves gives us further information that Thomas Graves father was named John who was a mariner and ship builder. At the time of the 1633 voyage John would have been in his fifties and his son Thomas would be 28 years old, an experienced mariner, and ships master. I only mention this because of the slight possibility that it was actually John. At this time more research into the Graves Family needs to be done. There is even a location known as Gravesend that Thomas is recorded as sailing from that may also be related. Thomas is believed to be the first American resident to reach the rank of rear admiral. The following has been published on a number of websites related to the Graves.
"Name: Thomas GRAVES
NPFX: Rear Admiral
Sex: M
Birth: 6 JUN 1605 in Stepney, Essex, England
Death: 31 JUL 1653 in At sea in the English Channel off Suffolk
Burial: 8 AUG 1653 Aldborough Bay, Suffolk, England
Baptism: 16 JUN 1605 Stepney, Essex, England
Occupation: Sea Captain
Note:
Note: From the Graves Family website www.gravesfa.org "Thomas Graves made frequent voyages across the Atlantic, bringing passengers from England. He settled in Charlestown about 1639,and returned to England to participate in the Civil War, where he attained the rank of Rear Admiral [TAG 32:14]." From Robert Charles Anderson, "The Great Migration Begins: Immigrants to NewEngland, 1620-1633," vols. 1-3. Boston, MA: New England Historic Genealogical Society, 1995.
"Thomas Graves sprang from a prominent shipbuilding and mariner family of London, and came to America as early as 1628. He was a skillful shipmaster, and was mate of the Talbot, in which Higginson came to Salem, Mass. in 1629. He was mate of theArabella, master of the Plantation in 1630, master of the Plough in 1631, of the Whale in 1632, of the Reformation and Elizabeth Bonadventura in 1633 and 1634, and of the James in 1635. He was master of the first American built ship, the Tryall, on her second voyage in June 1643, and followed the sea more or less until his death. He brought his family (consisting of his wife and two children) to America about 1636 or 1637 and settled in Charlestown, Mass., probably at the same time that his wife's mother came."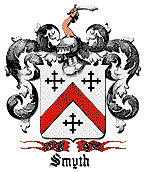 Return to main page